​
THE 3 BE'S
​
BE-ing Tyrwhitt is a big deal for us at CT! Our BE-liefs and BE-haviours set the bar for how we want people to interact and work together.
They put our purpose of Making It Easy For Men To Dress Well at the heart of everything we do, providing us with a common language, no matter where we are or what we do in the business.
The Three BEs outline how Tyrwhitteer's should "walk the talk"; it's not only about "what" you do, but "how" you do it that matters – that's why we're calling it "How to BE"!
You'll see this framework used across lots different touch points in CT – as part of the hiring process, Appraisals, Performance Management conversations and Talent discussions – so make sure you familiarise yourself with it ahead of applying to us.
We practice what we preach when it comes to our values and have an active employee council focused on Diversity, Inclusion and Belonging. As part of the work the group have done we have adopted the Halo code in the UK and the Crown act in the US, both of which support Black employees to wear their hair naturally without fear of repercussions.
​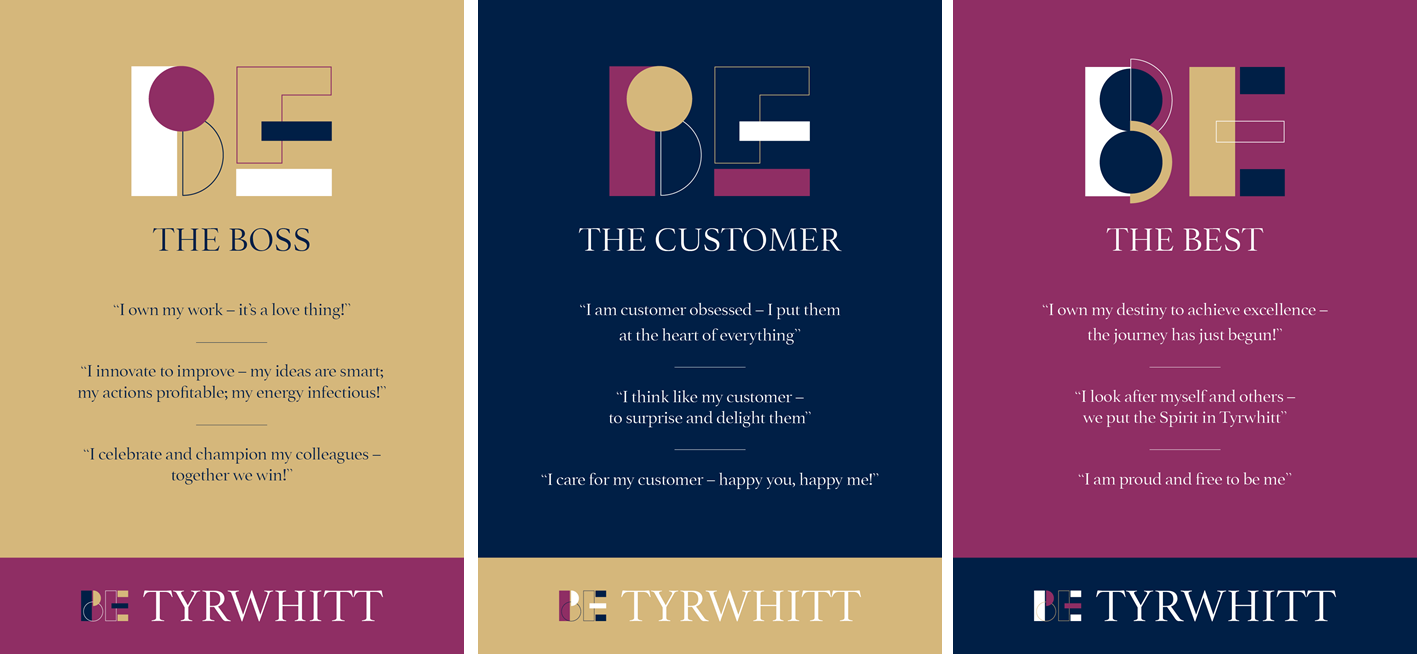 ​
​